Deputy National Publicity Secretary of the All Progressives Congress, Muritala Ajaka, has resigned from his membership in the party.
Ajaka was a governorship aspirant in his party primary that produced a former Auditor General for Local Governments in the North Central State, Ahmed Usman Ododo, as the standard bearer. The outcome of the primary has since become the subject of litigation.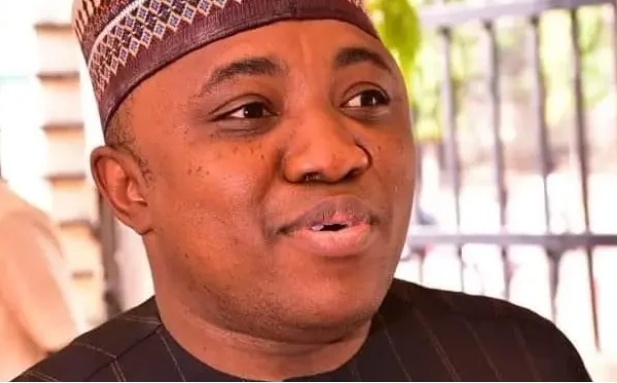 Ajaka in his letter dated April 17, 2023 and addressed to the National Chairman of the party, Senator Abdullahi Adamu, entitled, "Notice of Resignation as Deputy National Publicity Secretary and Member of the APC National Working Committee," recalled that he had earlier sent a similar letter of his resignation of membership of the party to the Chairman of APC, Ajaka Ward 1 in Igalamela/Odolu LGA of Kogi State.
The erstwhile chieftain of the ruling party who commended the APC NWC under the leadership of Senator Adamu for leading the party to victory in the last general election, equally praised the latter for ensuring a warm relationship among national officers of the party.
His letter reads in part:" As captioned above, I write to inform your good self and the National Working Committee (NWC) of our great Party, the All Progressives Congress (APC), of my decision to resign my office as the Deputy National Publicity Secretary and also as a member of the NWC.
"This gesture is a consequential act to the resignation of my membership, a notice of which I have already communicated in writing to the Chairman of APC, Ajaka Ward 1 in Igalamela/Odolu LGA of Kogi State.
"Kindly permit me to extol the exemplary brinkmanship, astuteness, sagacity and political dexterity with which Your Excellency, being supported by the current National Working Committee has successfully bonded the hitherto fragile fabrics of the Party; firmly enough to record the most eminent victories in the last general elections. Having proudly won the presidential election therefore, I have the utmost faith that the Party, under your able charge will help the incoming administration to upgrade the standard of governance for the greater good of Nigerians.
"I also, by this medium wish to thank my fellow NWC members for their extraordinary camaraderie while we worked together. It is my hope that we are parting ways on the basis of principle, only to meet again, in due course.
"Please accept my best wishes and assurances of high esteem, Your Excellency."