Appeal panel of the All Progressives Grand Alliance, APGA, has cleared a frontline governorship aspirant, Etigwe Uwa (SAN), who was earlier disqualified by the party's governoship screening panel.
Uwa was erroneously disqualified by the party's screening panel.
Extract of decision of the National Assembly screening appeal panel obtained by THE WHISPERER and signed by Mrs Nwabueze Ugomma cleared Etigwe Uwa to contest the primary election of the All Progressives Grand Alliance, APGA, for Abia governoship election in the 2023 general election.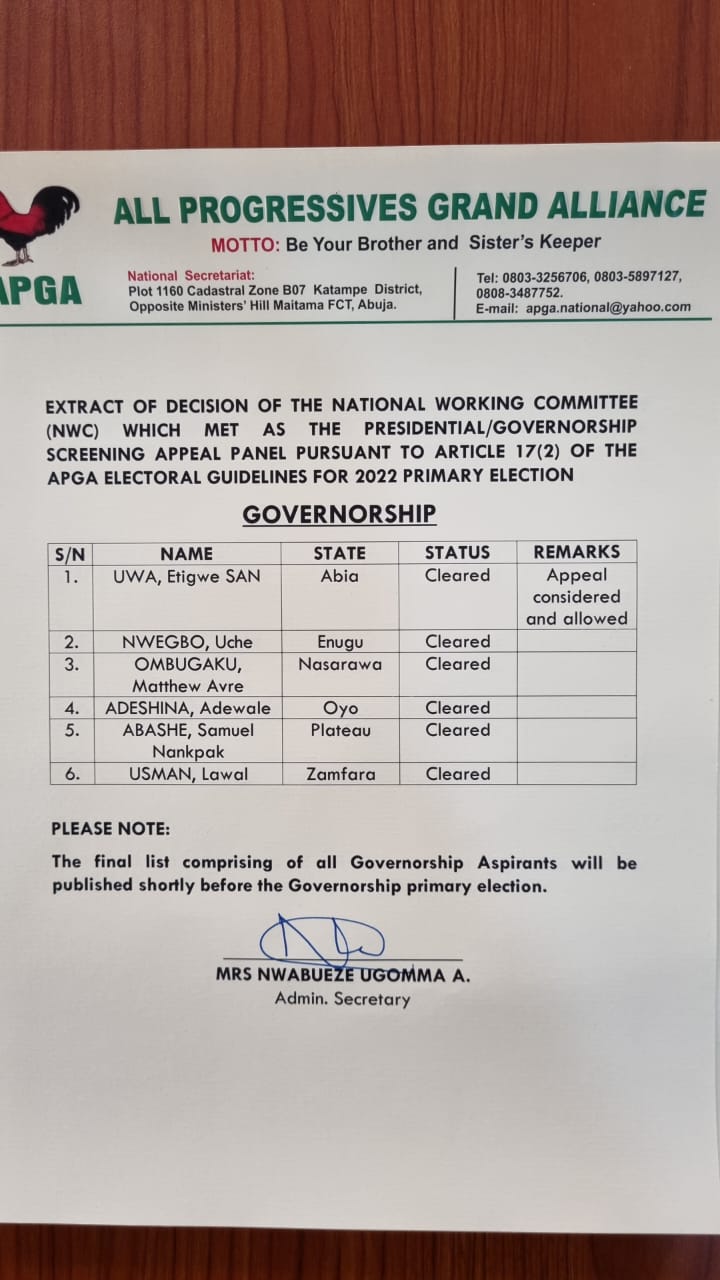 In a chat with THE WHISPERER, Uwa said, "I have a plan for Abia, and the first thing I'd like to say is that Abia is blessed with huge resources. The entrepreneurial power in Abia is so much. What Abia needs is leadership that will harness the resources of the state and turn the state into one of the greatest economies in Nigeria, perhaps in west Africa.
"The garment and footwear industry in Abia is one that we can maximise its potential. We can turn that industry into an outsourcing destination for most designers in the world so that the highly sophisticated and highly developed market does not produce only for the Nigerian market of say 20, 30 or 200 million people, they should be producing for the world.
"The issue of insecurity has to be dealt with, we are not going to be reinventing the will, so I intend to deal with the security issues in the state by dealing with manpower development, by trying to ensure that there is employment, by trying to ensure that we have a social safety net that takes care of people who have nothing at all.
"If somebody is gainfully employed, the chances are that he will not go into the kind of things that are creating insecurity," he said.